ADVANCES IN ENGINEERING EDUCATION
Editorial Board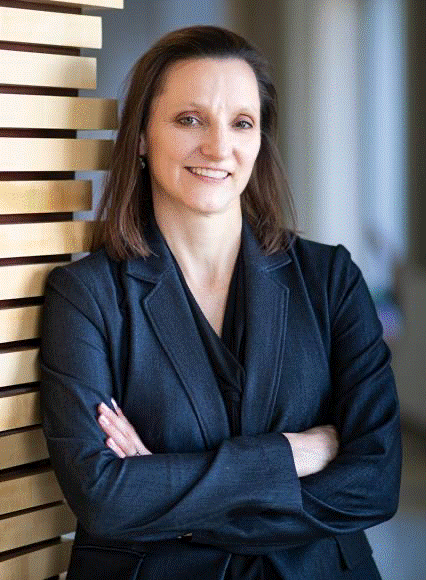 Holly Matusovich
Editor
Professor of Engineering Education
Virginia Tech
Holly Matusovich is a Professor in the Department of Engineering Education. She is currently the Assistant Department Head for Undergraduate Programs and former Assistant Department Head for Graduate Programs.   Dr. Matusovich's research expertise includes using motivation and related frameworks to study student engagement in learning, student retention in engineering undergraduate programs, graduate programs and careers, and faculty teaching practices specifically associated with intersections of motivation, metacognition, and learning strategies. Her strengths include qualitative and mixed methods educational research study design and implementation.
Across all of her research avenues, Dr. Matusovich has been a PI/Co-PI on 12 funded research projects including the NSF CAREER Award, with her share of funding being nearly $2.3 million. She has co-authored 2 book chapters, 21 journal publications, and more than 70 conference papers. She has won several Virginia Tech awards, including a Dean's Award for Outstanding New Faculty, and Outstanding Teacher Award, and a Faculty Fellow Award. Dr. Matusovich also won the Hokie Supervisor Spotlight Award in 2014, and won the 2018 Graduate Student Mentor Award for the College of Engineering. She holds a B.S. in Chemical Engineering from Cornell University, an M.S. in Materials Science from the University of Connecticut and a Ph.D. in Engineering Education from Purdue University.
Associate Editors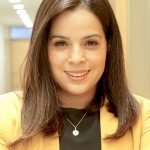 Mayra Artiles
Assistant Professor in engineering
Polytechnic School of the Ira A. Fulton Schools of Engineering at Arizona State University
Mayra S. Artiles is an assistant professor in engineering at the Polytechnic School of the Ira A. Fulton Schools of Engineering at Arizona State University. Artiles  joined ASU in 2020. Her research expertise includes engineering doctoral education structure, experiences of underrepresented minorities in doctoral engineering programs, and doctoral student motivation and persistence. Her research methods specialty is qualitative data analysis. Prior to transitioning into engineering education, Artiles worked at Ford Motor Company as an Electrified Vehicle Thermal Engineer for four years in Dearborn, Michigan & Oakville, Canada.
Email: Mayra Artiles
Carlotta Berry 
Professor of Electrical and Computer Engineering
Rose-Hulman Institute of Technology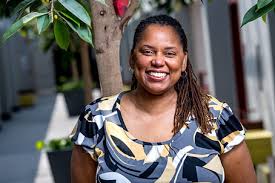 Carlotta A. Berry is a Professor in the Department of Electrical and Computer Engineering at Rose-Hulman Institute of Technology. She is one of a team of faculty in Computer Science, Electrical, Computer and Software Engineering who created the first multidisciplinary minor in robotics at Rose-Hulman. She is also the co-director of the NSF S-STEM Rose Building Undergraduate Diversity (ROSE-BUD) Program and advisor for the National Society of Black Engineers.  Her diversity work focuses on increasing the recruitment, retention and development of historically marginalized and minoritized populations in STEM. Her technical research focuses human-robot interaction, social robotics, mechatronics and robotics education.
She has previously served as the President of the Technical Editor Board for the ASEE Computers in Education Journal and the Secretary for the ASEE MIND division. She has earned conference best paper awards in the ASEE Computers in Education and Multidisciplinary divisions. She has published one book on multidisciplinary mobile robotics, several journal, book chapters, conference paper, newspaper articles and a New York Times op Ed entitled, "They Call Me Dr Berry". She has earned several awards including the ASEE Computers in Education service award, Reinvented Magazine Interview of the Year, Women and Hi Tech Leading Light Award, Inspiring Women in STEM Insight into Diversity Award, and FIRST Robotics Competition Crossroads Regional Volunteer of the Year. She holds a B.S. in Mathematics from Spelman College, B.E. in Electrical Engineering from Georgia Institute of Technology, M.S. in Electrical Engineering from Wayne State University and Ph.D. in Electrical Engineering from Vanderbilt University.
Email: Carlotta Berry
John C. Chen
Professor of Mechanical Engineering
Cal Poly, San Luis Obispo
John Chen is a professor of mechanical engineering at Cal Poly, which he joined in 2008. Prior to that, he was on the faculty at Rowan University, where he collaborated with colleagues on the development of the Engineering Clinics. His professional and research interests include design skills and efficacy of K-12 students and teachers, lifelong learning skills of engineering students, conceptual learning and conceptual change, and the role of non-cognitive and affective traits on engineering students' success.  He is active within ASEE and has previously served as program chair for the Minorities in Engineering, Mechanical Engineering, and Educational Research and Methods divisions.
Email: John C. Chen
Renee Clark
Research Assistant Professor of Industrial Engineering
Swanson School of Engineering Director of Assessment
University of Pittsburgh
Renee Clark is Research Assistant Professor of Industrial Engineering and Director of Assessment for the Engineering Education Research Center (EERC) in the Swanson School of Engineering, University of Pittsburgh.  She conducts research on education projects that focus on active learning and engineering professional development.  Renee has served as an external evaluator on several NSF funded projects.  Current research includes the propagation of active learning throughout the Swanson School funded through a 2018 Innovation in Education Award from the Provost.  Professor Clark has published her research in IEEE Transactions on Education, Computer Applications in Engineering Education, International Journal for the Scholarship of Teaching and Learning, and Advances in Engineering Education.  She received the Ph.D. in Industrial Engineering from the University of Pittsburgh and the MS in Mechanical Engineering from Case Western.  She has 25 years of experience as an engineer and analyst in industry and academia.  She completed her post-doctoral studies in engineering education at the University of Pittsburgh.
Email: Renee M. Clark
Kevin Dahm
Professor of Chemical Engineering
Rowan University
Kevin Dahm is a Professor of Chemical Engineering at Rowan University. He earned his B.S. from Worcester Polytechnic Institute in 1992 and his Ph.D. from Massachusetts Institute of Technology in 1998.  He has published two books, "Fundamentals of Chemical Engineering Thermodynamics" with Donald Visco, and "Interpreting Diffuse Reflectance and Transmittance" with his father Donald Dahm.  He has been an active member of ASEE since 2000 and has served as an officer in both the Chemical Engineering and Engineering Economy divisions. He has received the Corcoran Award, the Joseph J. Martin Award, the PIC-III Best Paper Award, the Raymond W. Fahien Award and the Mid-Atlantic Section Outstanding Teaching Award from ASEE.
Email: Kevin D. Dahm
Website
Trevor Harding
Chair and Professor
Materials Engineering Department
Cal Poly, San Luis Obispo
Trevor S. Harding is Chair and Professor of Materials Engineering at California Polytechnic State University–San Luis Obispo where he teaches courses in polymeric materials, life cycle design, biopolymers and nanocomposites. Dr. Harding has published numerous manuscripts in the area of ethical development of engineering undergraduates through application of psycho-social models of moral expertise. He also conducts research in reflective thinking, student motivation, service learning, and project-based learning.  His technical research is focused on degradation of biomedical materials in vitro and the development of biodegradable and renewable polymeric nanocomposites.  He currently serves as Associate Editor of the online journal Advances in Engineering Education, is past-Chair of the ASEE Materials Division and Community Engagement Division. He received the 2008 President's Service Learning Award for innovations in the use of service learning at Cal Poly.  In 2004 he was named a Templeton Research Fellow by the Center for Academic Integrity, Duke University. Dr. Harding received both the 1999 Apprentice Faculty Grant and 2000 New Faculty Fellow Award for his contributions to engineering education.  When Dr. Harding is not at work, he is an avid paddler, homebrewer, off-roader, and caregiver to over 500 species of cacti from around the world.
Email: Trevor S. Harding
Website
Gary Lichtenstein
Director of EM@FSE Program Effectiveness
Ira A. Fulton Schools of Engineering
Arizona State University
Gary Lichtenstein, Ed.D., is Director of Program Effectiveness for the Entrepreneurial Mindset initiative at Arizona State University's Ira A. Fulton Schools of Engineering.  Prior to joining ASU in 2016, Gary was Founder and Principal of Quality Evaluation Designs, a firm that has conducted research and evaluation for foundations, government agencies, PK-12 school districts and higher education institutions nationwide since 1996.  In addition to his own entrepreneurial experience, Gary has been lead evaluator for the NSF-funded I-Corps™ for Learning program and the Kern grant for entrepreneurial mindset at ASU.  He has extensive background in STEM education and has twice been awarded the William Elgin Wickenden Award from the American Society for Engineering Education (ASEE) for the Journal of Engineering Education (JEE) article each year that exemplifies the highest standards of scholarly research.
Email: Gary Lichtenstein
Daniel J. Moore
Professor of Electrical and Computer Engineering
Rose-Hulman Institute of Technology
Dr. Daniel Moore's is Professor of Electrical and Computer Engineering at Rose-Hulman Institute of Technology.  His areas of expertise include engineering design, electronics, engineering educational methods, engineering ethics and international design projects. He is involved in undergraduate capstone design projects and international team-based projects, and is co-director of dual master's degree program with the University of Applied Sciences in Ulm, Germany. Professionally, he is associate editor of the Advances in Engineering Education online, peer-reviewed journal, has been a program chair for the Frontiers in Education Conference the division chair for the American Society of Engineering Education's Educational Research Materials meetings, and is an ABET program evaluator at national and international locations. Dr. Moore co-advises the Alpha Phi Omega service organization.
Email: Daniel J. Moore
Website
William C. Oakes
Professor of Engineering Education
Director of EPICS
Purdue University
Bill Oakes is the Co-Director of the EPICS Program and one of the founding faculty members of the School of Engineering Education at Purdue University. He is a leader in service-learning at the university and K-12 level, conducting more than 70 workshops, publishing articles and contributing to nine books including co-authoring the first text for engineering service-learning. He was the first engineer to receive the U.S. Campus Compact's Ehrlich Faculty Award for Service-Learning. He was a co-recipient of the National Academy of Engineering's Bernard Gordon Prize for Innovation in Engineering and Technology Educating, recipient of the National Society of Professional Engineers' Educational Excellence Award and recipient of the American Society for Engineering Education's Chester Carlson Award for Excellence. He is a fellow of the American Society for Engineering Education and the National Society of Professional Engineers.
Email: William C. Oakes
Website
Susan Walden
Director, Office of Undergraduate Research
University of Oklahoma
Susan Walden is the founding Director of the Research Institute for STEM Education (RISE) and an associate research professor in the Dean's office of the Gallogly College of Engineering (CoE) at the University of Oklahoma (OU). She also is the Director of the Office of Undergraduate Research in the office of the VPR-Norman, leading efforts to institutionalize undergraduate research. Her RISE research work examines the systemic cultural and structural barriers to broadening participation in STEM majors. She leads the OU involvement in the Oklahoma Louis Stokes Alliance for Minority Participation program.  Nationally, she serves as the incoming Vice-Chair on the Committee on Diversity, Equity, & Inclusion for the American Society for Engineering Education (ASEE) and is in a second term as a Councilor on the national Council on Undergraduate Research (CUR).
Email: Susan Walden
Website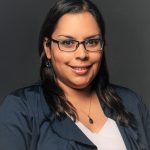 Idalis Villanueva
Associate Professor, Engineering Education
University of Florida
For the past 9 years, Dr. Idalis Villanueva has worked on several engineering education projects where she derives from her experiences in engineering to improve outcomes for minoritized groups in engineering using mixed-and multi-modal methods approaches. She currently is an Associate Professor in the Engineering Education Department at the University of Florida. In 2019, she received the Presidential Early Career Award for Scientists and Engineers (PECASE) award for her NSF CAREER project on hidden curriculum in engineering. Dr. Idalis Villanueva has a B.S. degree is in Chemical Engineering from the University of Puerto Rico at Mayagüez and a M.S. and Ph.D. degree in Chemical and Biological Engineering from the University of Colorado-Boulder. Soon after, she completed her postdoctoral fellowship from the National Institutes of Health in Analytical Cell Biology in Bethesda, Maryland and worked as a lecturer for 2 years before transitioning to a tenure-track in engineering education. Her experiences as a first-generation engineer, Latinx, woman of color, introvert, and mother has shaped the lens and research-informed practical approaches that she uses in her research.
Email: Idalis Villanueva
Founding Editor
Larry J. Shuman
Distinguished Service Professor of Industrial Engineering
Swanson School of Engineering
University of Pittsburgh
Larry J. Shuman is the Distinguished Service Professor of Industrial Engineering, Swanson School of Engineering, University of Pittsburgh. He previously served as Senior Associate Dean for Academic Affairs within the Swanson School of Engineering for 32 years. His research currently focuses on improving the engineering educational experience, emphasizing assessment of learning and students' problem-solving abilities. Earlier research has addressed how engineers recognize and resolve potential ethical dilemmas in the workplace. When first joining the University of Pittsburgh he was a very active researcher in the field of Health Services Research.
Within the Swanson School of Engineering Dr. Shuman led the development of very successful cooperative engineering education study abroad programs. He served as the Spring 2002 Academic Dean for the Semester at Sea Program. A former senior editor of the Journal of Engineering Education, Dr. Shuman is the founding editor of ASEE's Advances in Engineering Education. He has published widely in the engineering education literature, and before that the health services research literature (nearly 200 papers). He is co-author of Engineering Ethics: Balancing Cost, Schedule and Risk – Lessons Learned from the Space Shuttle (Cambridge University Press) and co-editor of Health Operations Research: A Critical Analysis, Johns Hopkins University Press, 1975. Dr. Shuman received his Ph.D. from The Johns Hopkins University in Operations Research and the BSEE from the University of Cincinnati. He is an ASEE Fellow.